Race Car Engineering
& Fabrication
Performance Mechanical Services
PRIME Motorsport's Gold Coast Based Workshop Situated in Arundel offers a full spread of Performance mechanical and Fabrication services and race car engineering and fabrication. Specializing in High performance Street, Hot Rod, Classic, Custom and race vehicles.
With a history steeped in motorsport the team at PRIME Motorsport can help you with a multitude of different skills when it comes to your vehicle.
From New Builds to general running repairs and preventative maintenance or high-performance upgrades and modifications to your project or race car, we can help you achieve your dreams and aspirations. 
THESE ARE JUST SOME OF THE SERVICES ON OFFER AT PRIME Motorsport
Race Car Engineering and Fabrication
We offer more than just general  mechanical services, PRIME Motorsport is a full race car engineering and fabrication workshop to the auto industry. With a range of services and the skill sets to match, the team at PRIME will solve your engineering and fabricating problems.
From general fabrication to custom design and construction of such things as roll cages, chassis, suspension, and all motorsport fabrication, we are here to help.
Welding of all types of metal including alloys is no problem for our workshop. Custom made simulator fabrication is also something we surpass in.
If you have that "one off" project you have been meaning to build why not give us a call or send us a message and get the party started.
RACE CAR ENGINEERING & FABRICATION
THESE ARE JUST SOME OF THE CUSTOM FABRICATING SERVICES OFFERED BY
PRIME Motorsport
Exclusive authorized importers of the world renowned Paoli Pit Stop products. These products are used across a wide area of Australian motorsport, include "V8 Supercars", "F1", "Indy Cart" and World Rally".
Air & Allied Sales has arranged for PRIME Motorsport to act as track side support agents on their behalf. PRIME carries a range of accessories or can supply replacement Pit Stop Rattle Guns at in the pits to get your team back on track on the day. 
Since 1982 KCK Lubricants, a family owned company has been providing the highest quality Australian made engines oils, gear oils and additives to the Australian motorsport market. These products are under constant research and development to guarantee only the highest quality products to ensure all racers can protect their investments. 
PRIME Motorsport is pleased to be able to support KCK by stocking, recommending and using this amazing lubricant and additive range of products, both in our workshop for general mechanical repairs and at the track for high performance competing.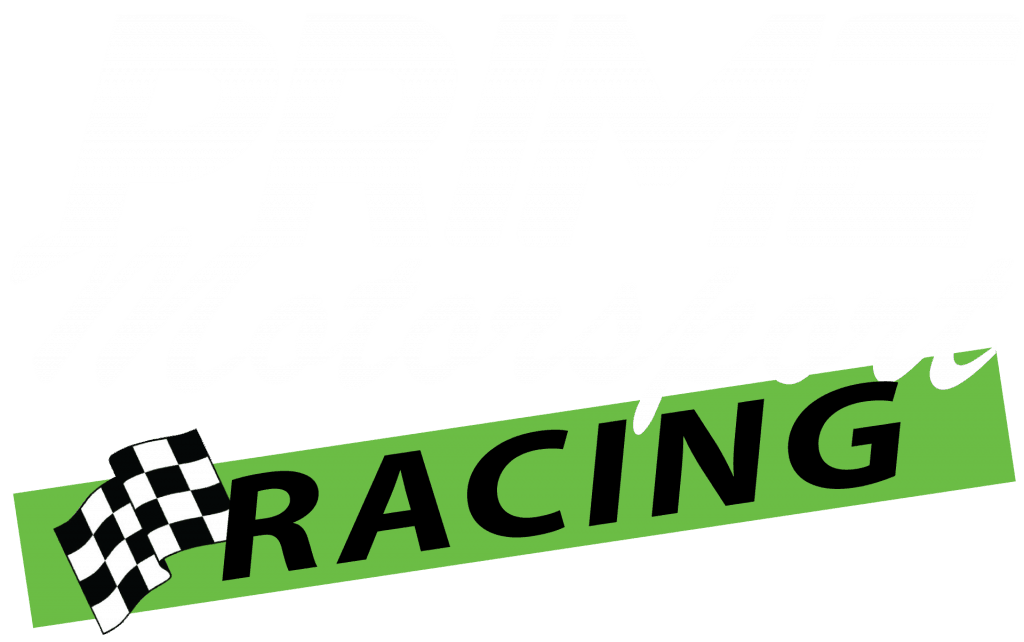 Arrive and Drive Packages
Let our race team take care of all the details. All you need to do is to turn up at the track with your approved personal safety gear and the desire to win. We will do the rest, we will take care of all the general mechanical services.
Haven't raced before? Not a problem. Our experienced race team can supply the coaching required to achieve your Motorsport Australia (CAMS) license and can provide coaching at the track.
Want to find out more? Contact us today.
Help support us and get a PRIME Motorsport T-shirt and monthly entry for great prizes!
Keep Up To Date With All The News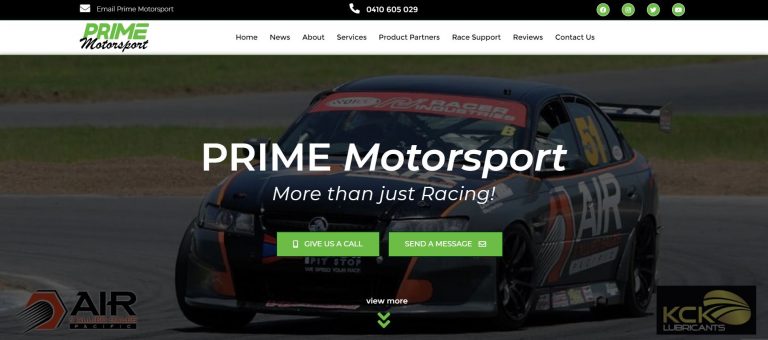 Prime Motorsport Website We have teamed up with the Web Design Experts Prime Motorsport has welcomed in the new decade with the relaunching of our website. It took us a little while to realise that websites are a specialist field just like the fabrication and engineering of race cars. Racecar engineering and fabrication as well
Read More »