CUSTOM
DESIGNED
RACING
SIMULATORS
CUSTOM DESIGNED RACING SIMULATORS
Racing Simulators, custom designed and constructed out of only the best materials. These well designed simulators are based on a universal design. These can be supplied to you in their basic form and left for you to modify to suit your gaming equipment.
But for a reasonable rate we can professionally extend this design here in our workshop to be ready for you to take home and simply plug and play. Prime Motorsport will custom fit your gaming machine no matter which type or brand you prefer. Done this way you end up with a sleek and strong complete custom designed and engineered gaming simulator.
Prime Motorsport builds these simulators in our workshop in Arundel on the Gold Coast here in Queensland. All Australian designed and made. The team here at Prime not only builds racing simulators, we fabricate a huge range of custom designed items for just about anything you could possibly need. We also preform general mechanical repairs and services to all manor of combustion engines, both petrol and diesel driven.
KCK Lubricants is the lubrication products we use, stock and recommend to our clients.
THE BASIC DESIGN FROM WHERE IT BEGINS
These basic simulators can be supplied in this minimal style for you to take home and fit your gaming equipment yourself.
READY TO PLUG AND PLAY
Let us take our basic model and customize it to suit your individual gaming equipment so you end up with a unique racing simulator to suit your needs.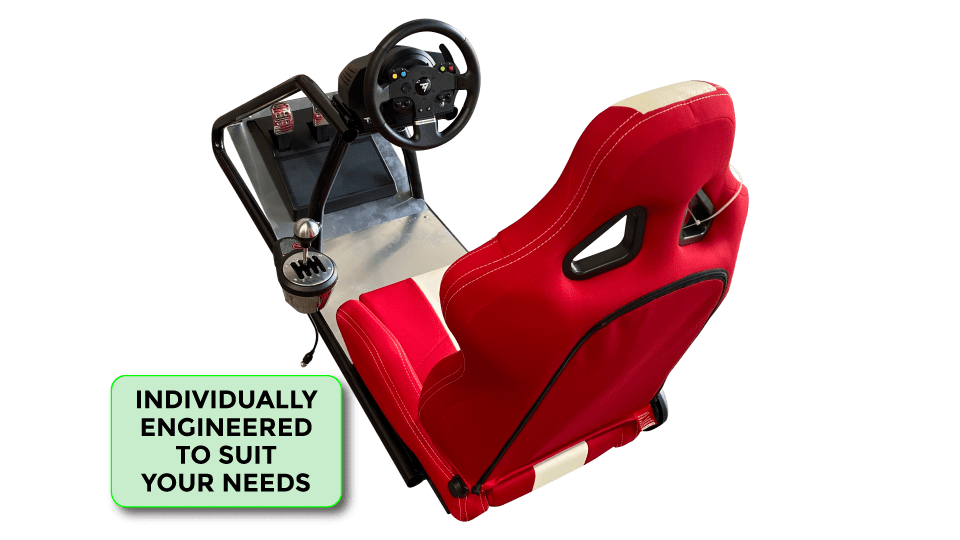 Top Quality Custom Built Simulators
Contact us to to find out more...
Why not visit our other product pages while you are here?